FATHER'S DAY with VANOO LASER
by:VANOO LASER
1233 browse
Time required for reading:5
FATHERS DAY with VANOO LASER
When is Father's Day 2021?
Father's Day falls on the third Sunday in June. This year, Father's Day is on Sunday, June 20, 2021.
What is the history of Father's Day?
Father's Day began in 1910, two years after the first official celebration of Mother's Day in the U.S. The holiday began thanks to a woman named Sonora Smart Dodd, who had been raised with her siblings by her widower father, Civil War veteran William Jackson Smart. Inspired by how her father rose to the challenge of parenting alone, Sonora Smart Dodd thought there should be a special day to recognize dads as well as moms.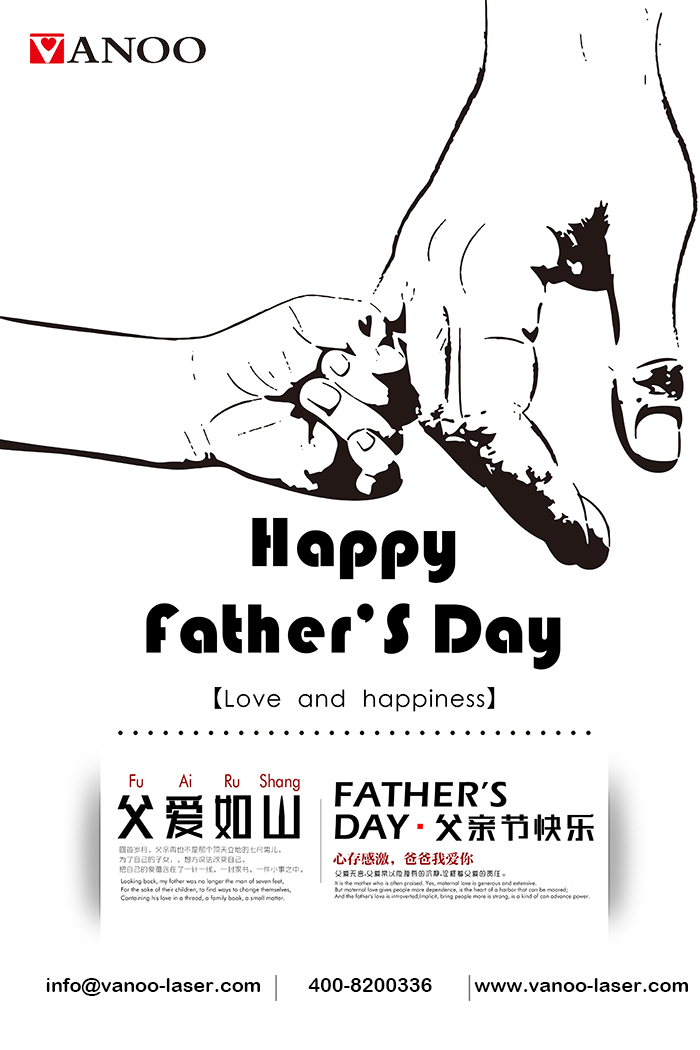 Submit successfully
We will review as soon as possible