Shanghai Vanoo 808nm diode laser painless hair removal beauty machine
by:VANOO LASER
325 browse
Time required for reading:5
Shanghai Vanoo 808nm diode laser painless hair removal beauty machine
Shanghai Vanoo Laser 808nm diode laser hair removal device adopts the most advanced diode laser technology, to achieve fast painless moving hair removal. It has the advantages of fast speed, painless and simple operation. The main cooling and application advantages are as follows:
A. Cooling
1. TEC active cooling system, semi-conductor cooling, water cooling and air cooling
2. International mainstream micro-channel refrigeration system, continuous working time can up to 8 hours
3. 2 minutes cooling, automatic returning to zero device, avoid the head of hand piece condensation, protect the laser module and increase the service life
4. Unique automatic refrigeration device. When the device reaches the highest bearing temperature 35°C will protect itself, because the best working environment of the laser module is 16-- 35°C. Intelligent protection of the core parts and the device can have a longer service life
B. Application
1. The 6 skin type parameters can be changed and set after input password. Then users do not need to set the parameters every time.
2. The internal structure of the device is modular easy for maintenance
3. Automatic adjust the energy and frequency inversely, to ensure the operation effect and to avoid operating accidents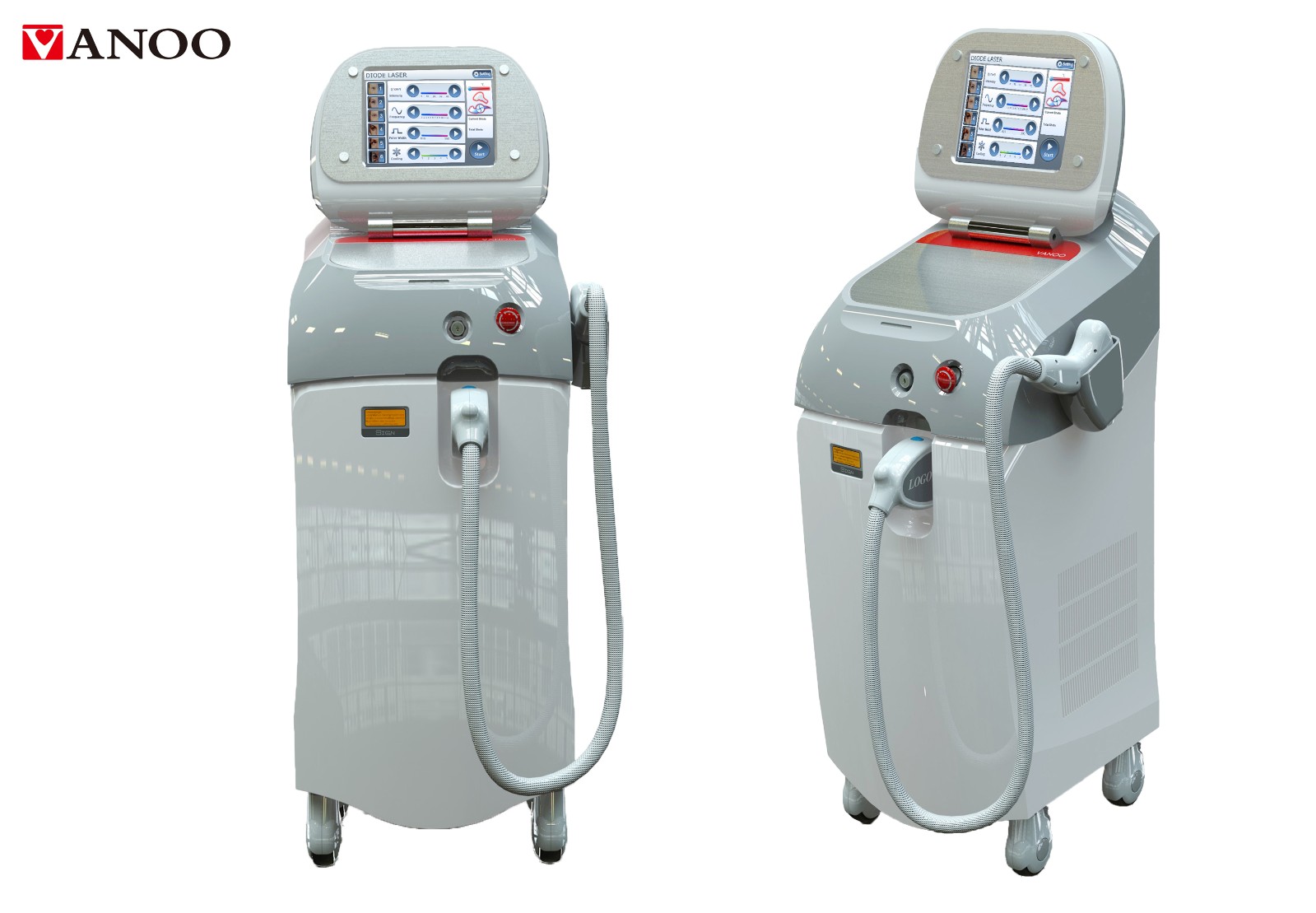 Submit successfully
We will review as soon as possible